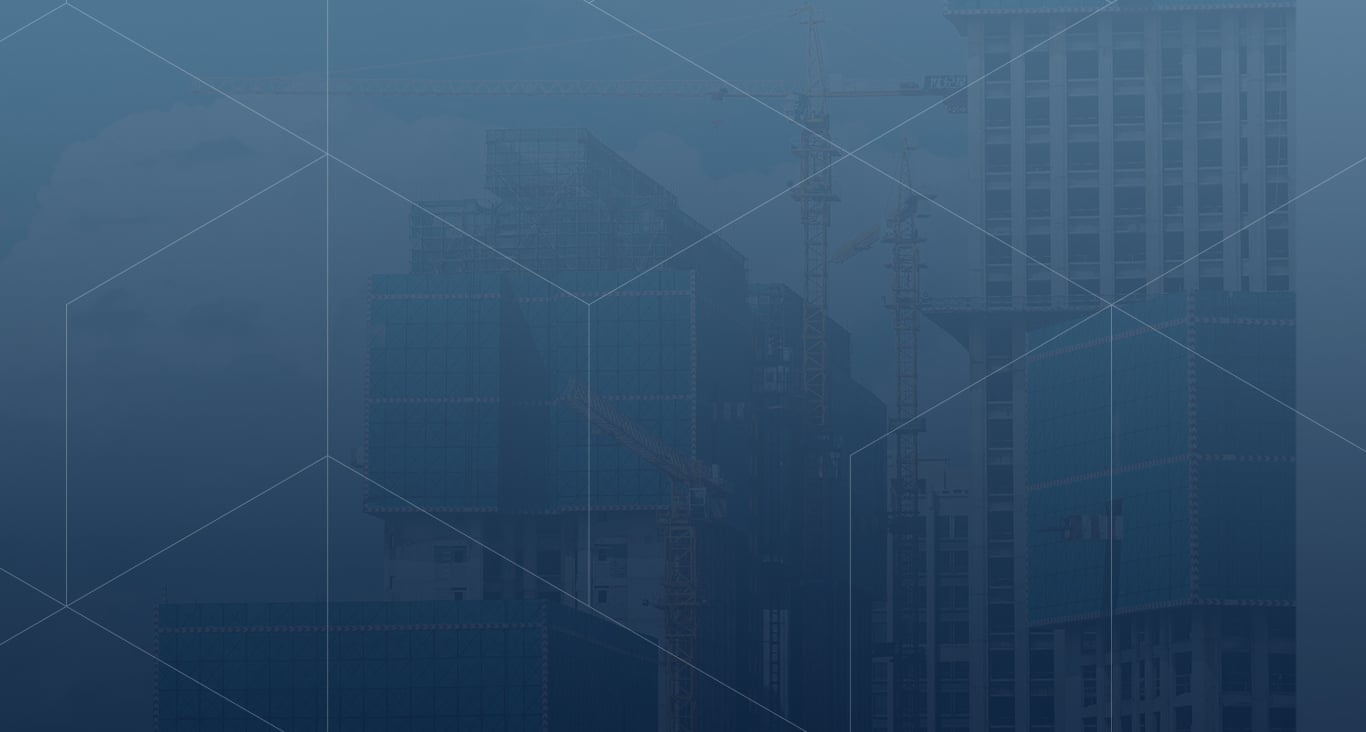 Find construction projects that strengthen your company
Be more efficient with SMART

SMART is the market's most userfriendly and detailed project platform. SMART is the tool that helps you be more efficient and shape your daily work with tender and offers. SMART are specially adapted for you, either you are a builder, contractor, supplier, adviser, craftsman or anything else within the construction industry.
With SMART you can:
Monitor interesting projects, companies or searches
Get information about projects, actors, project stage and material selection
Follow your most important partners
Keep notes on relevant projects, companies and contacts
Get reminders about activities in selected projects via e-mail
Build your pipeline

How to find the best construction projects
With SMART, you get access to the Nordic region's largest project platform, where you can find information on all public acqusitions and tenders, as well as construction projects with private clients in Norway. The tool makes your daily work with acqusitions and tenders more efficient.
You will get access to knowledge and data about your market, so you will find the right construction project to work with. We tailor your watchlist based on your preferences and needs. This can include geography, types of project or material, budget, project stage and more.
This enables you to work proactively and strategically with your market so that you strengthen your position in a tough industry, and at the same time avoid losing business opportunities to your competitors. SMART helps you manage both your own and your employees' time and allows you to create a strong sales pipeline.
6 reasons to choose SMART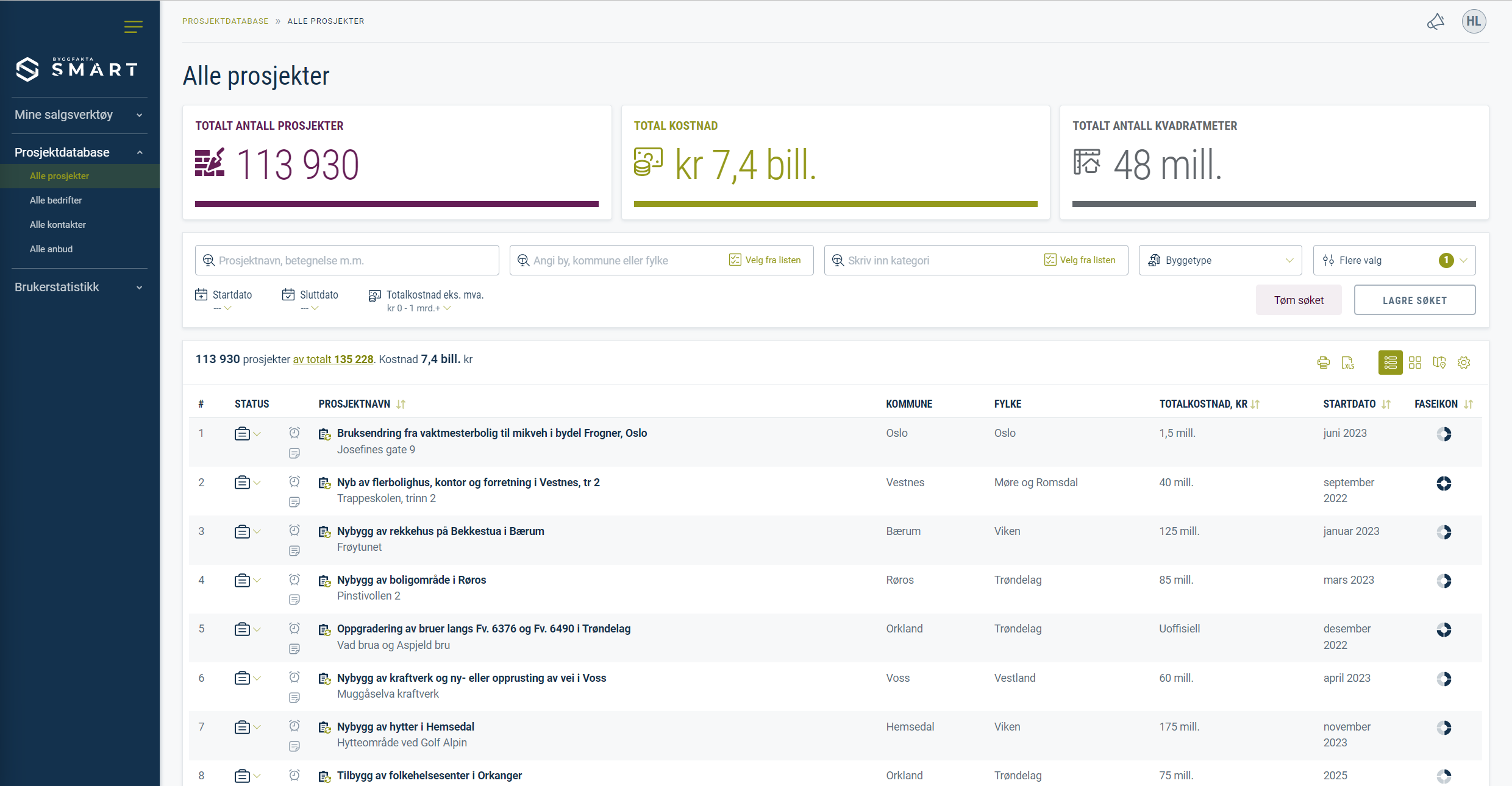 User-friendly design
SMART is based on the latest technology and user-friendly design that makes it easy for you to find important leads and partners. You can always have SMART, since the system works on all devices - including mobile.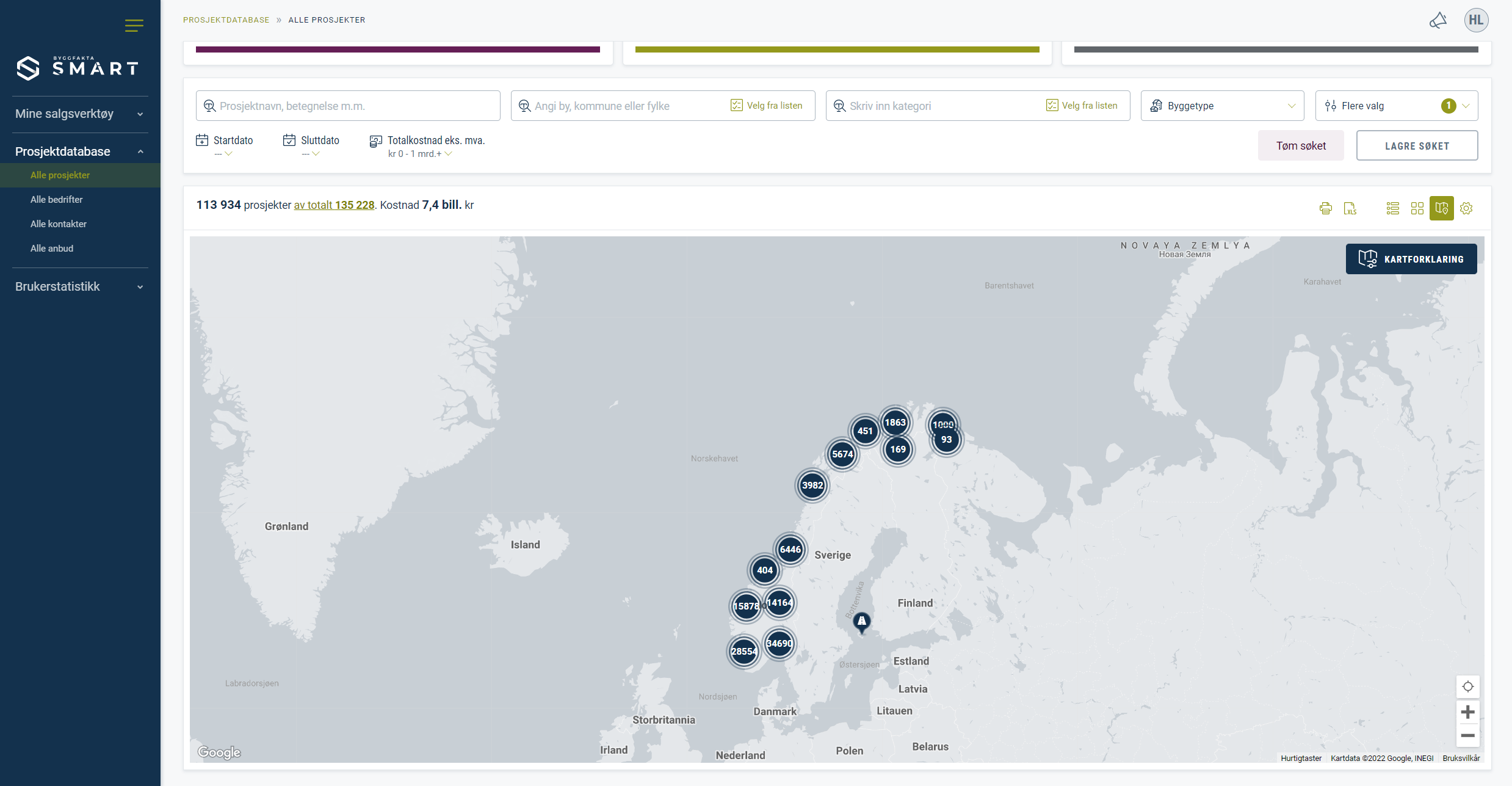 Find the best projects for you
You get access to your own company profile, where you can search for construction projects that suit your needs, skills and resources. It means that all irrelevant information is sorted out, which makes it easy for you to spend your time on the right projects.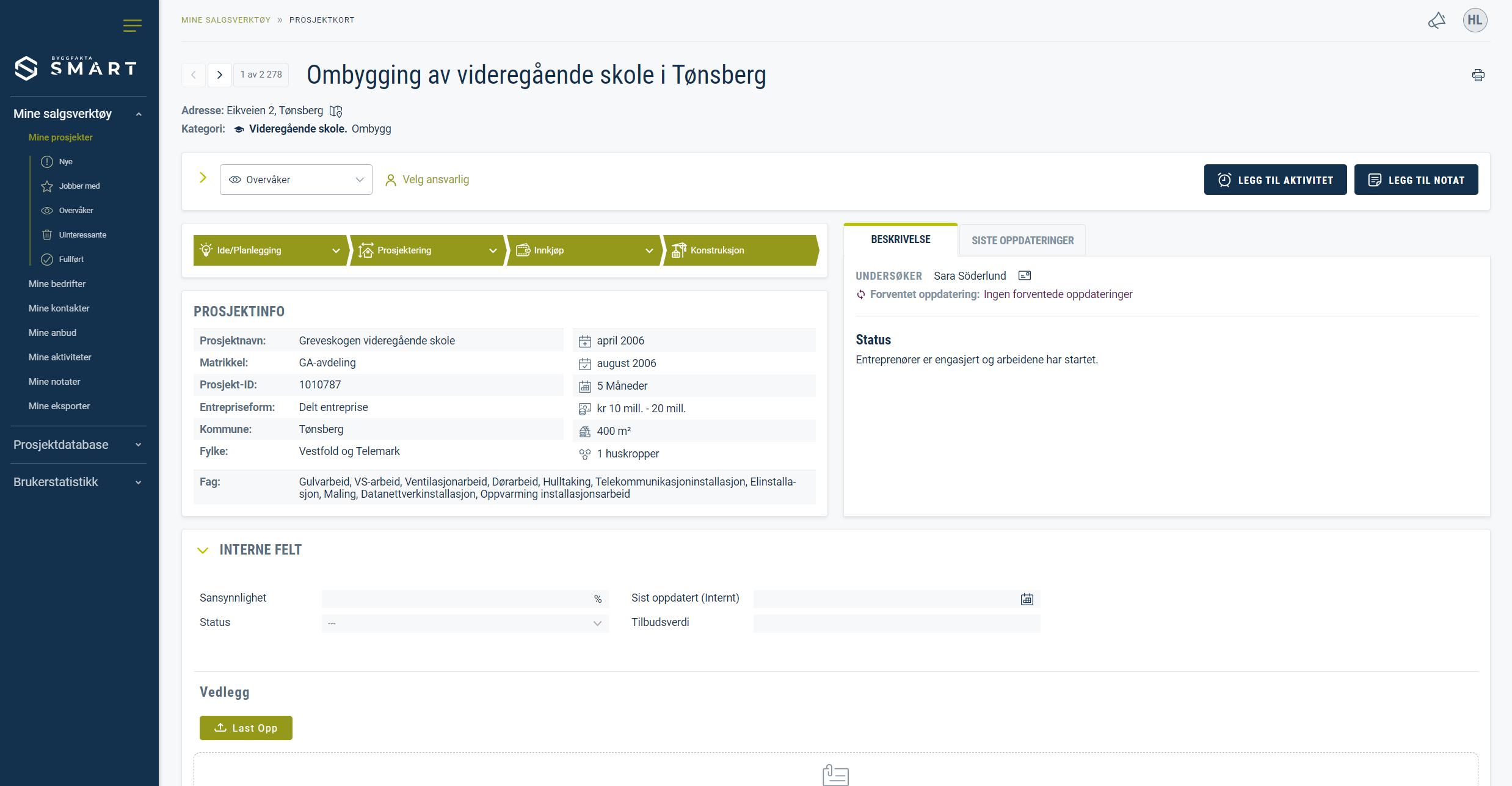 Project stages give you timing
We show you what stage the building projects are in, so that you don't have to spend time on a project until it is relevant for you.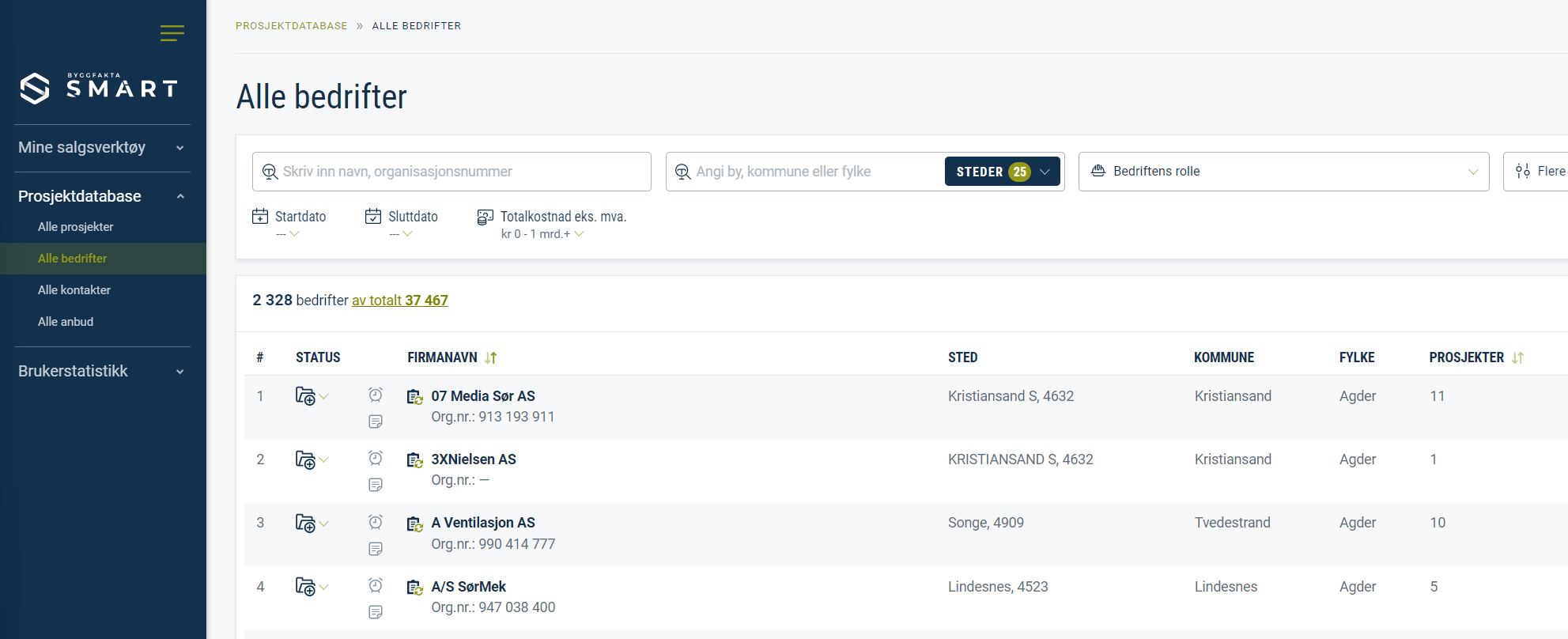 Custom Business Ranking
With just a few clicks, you can get an overview of your most important business partners. With intelligent filters you can create your own personal ranking of companies with the greatest potential in your market. This means that you can see the list (in ranking) of the companies that have the most projects that match your company.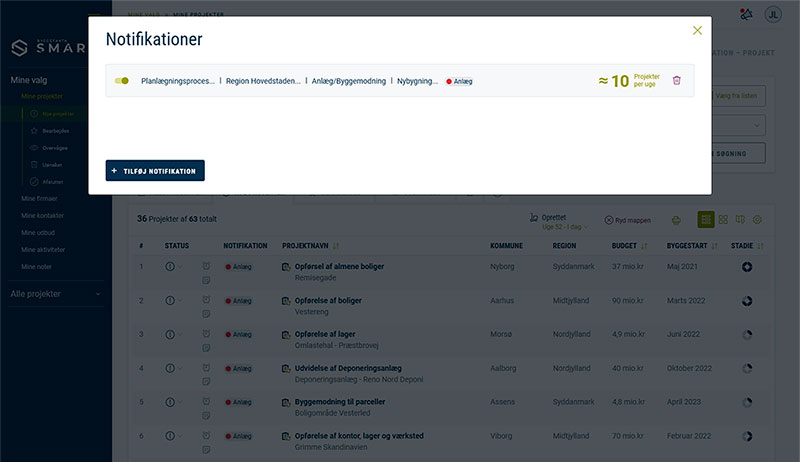 Tailored notifications
Get information and updates about projects directly in your inbox, so you can act quickly. You can also be notified of new projects that are relevant to your company.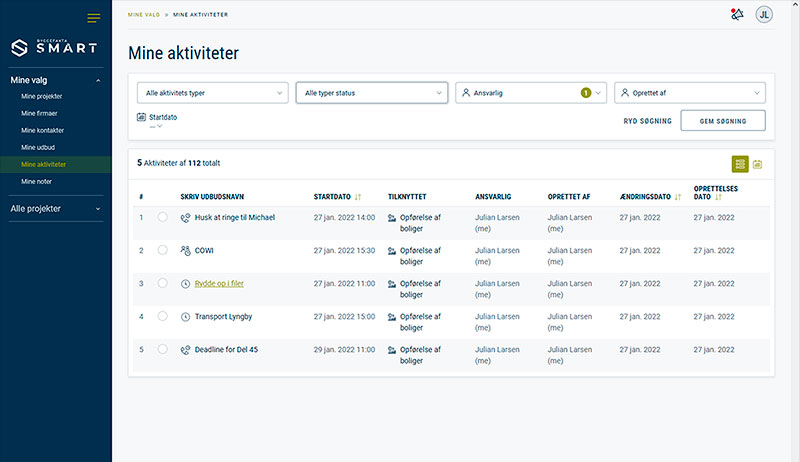 Effective CRM-functions
With SMART, you get effective CRM functions that have been specially developed for players in the construction industry. The functions make it even easier for you to keep track of leads and partners. This saves you valuable time in your daily work.
Get answers to your questions below
We price our services according to a tailor-made model. We create individual solutions based on your company's wishes and needs, where the price is based on the number of geographical areas you want to monitor, how many categories of construction projects are interesting and how many users you have in your company.
What is the difference between Byggfakta and other actors on the market?
The thing thats unique about Byggfakta's monitoring is that we monitor both the public and the private market, as well as follow up the construction process both before and after the actual procurement.
Where does all the information come from?
Our researches carry out a survey of Norway's entire project market. There is an ongoing investigation to find out who builds what, where and when. Every single week, the investigators make thousands of project updates in the database, which are based, among other things, on telephone interviews with the industry's decision-makers.

Read more about the collection of information here
What does our customers say?
Read more about what our customers think of our products.
We have done the (pre)work for you
At Byggfakta, we create significant competitive advantages and value for our customers. We do this, among other things, by giving you the market's best project information - so that you know what is happening in your market. Among other things, you get access to offers and anbud - long before they are made public. We have also made it easy to identify and follow up the projects and actors that are important to your company.
Our project information is collected daily by our experienced research department and is based on interviews with decision makers and project managers throughout Norway. We monitor all professional construction and follow all projects closely so we can provide you with detailed, high-quality information. As of today, our SMART project database contains information on more than 20,000 active construction projects and you can access them all.