Identify the right building
and construction project
Detailed information on building and construction projects for more than 50 years
Byggfakta SMART is the biggest, most complex database on building and construction projects in Norway.
We cover both public and private sector projects. We cover new builds, additions, rehabilitation and maintenance. We monitor the development in detail, providing you with high quality information.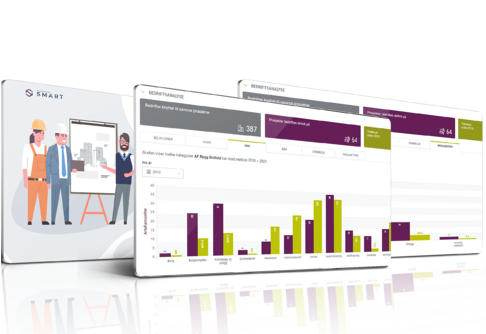 Fill out and we will contact you!

Approximately 20.000 current and upcoming projects.

See which companies are invited to tenders, or taking part in the prequalification.

Stay up to date on all stages of the development.

50 per cent of the projects in the database are from private sector developers.

A weekly average of 500 new and updated projects.

We cover 90 per cent of private sector developments.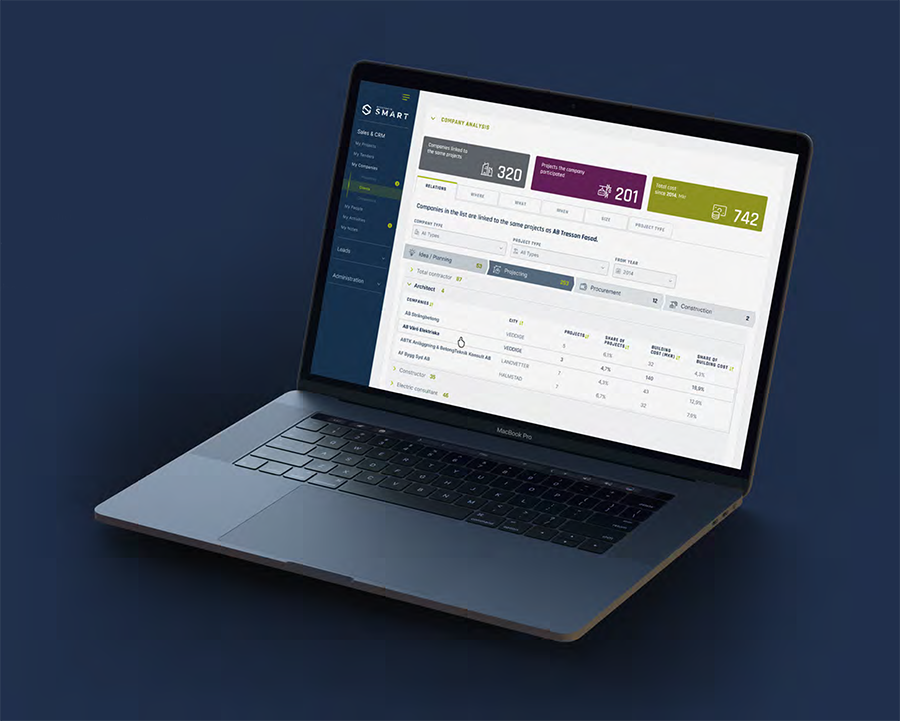 Improve your sales process
Byggfakta SMART is tailored to meet the needs of the building and construction industry. It is a user-friendly tool that assists you in the sales and tender process. Our built-in CRM functions helps with following up on clients and projects. You will recieve automatic updates on projects in your segment, when the role you want to talk to is assigned to the project.
About Byggfakta SMART
Byggfakta SMART is today Norway's largest, most intelligent and user-friendly database of construction projects - public and private business. We monitor everything in the construction industry and ensure you detailed information with high quality.